It displays a list of the most recent transactions from top to bottom. Refresh the page for an updated list.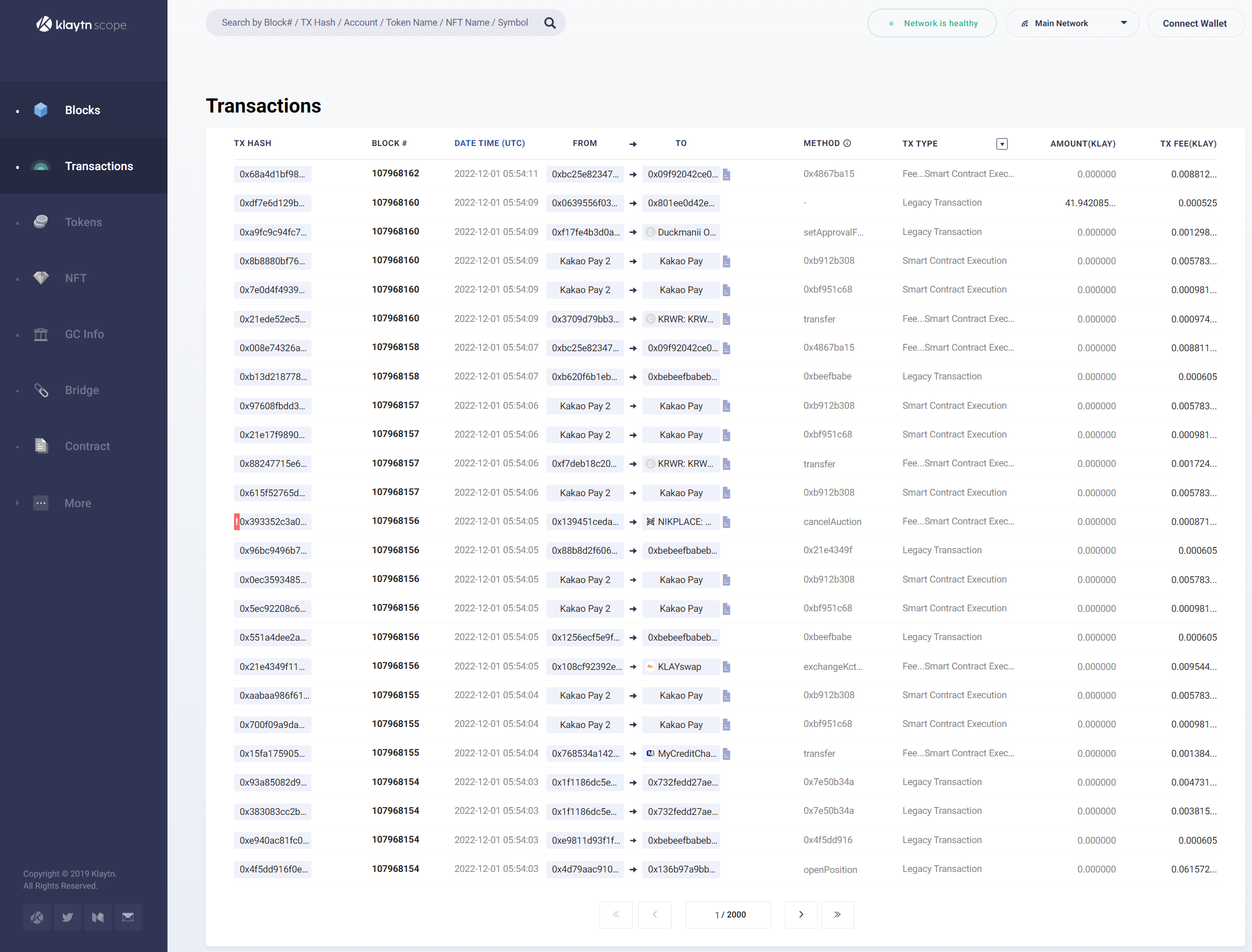 Unique identifier of transactions.
To see details, click on the hash.
A red exclamation mark appears next to "TX HASH" if the transaction fails.
This is the number of the block in which the transaction was executed.
You can view block details by clicking on the block number.
Pressing the "Date Time" tab will change the displayed time.
DATE TIME: Displays when the transaction was executed in local time or UTC.

AGE: Time since the transaction was executed.
"FROM" is the sender address of the transaction, and "TO" is the recipient address of the transaction. If it is a contract, it is named, and a file icon is displayed next to the address. Clicking on the address will redirect you to the account or contract details.
This is the function identified in the input data of a transaction. The method name is displayed if it is a recognizable or well-known function. In the case of unidentified functions, the method signature is displayed.
The type of transaction. You can view filtered transactions of a specific type using the "TX TYPE" tab.
The amount of funds transferred through the transaction.
The actual fee incurred for executing the transaction.